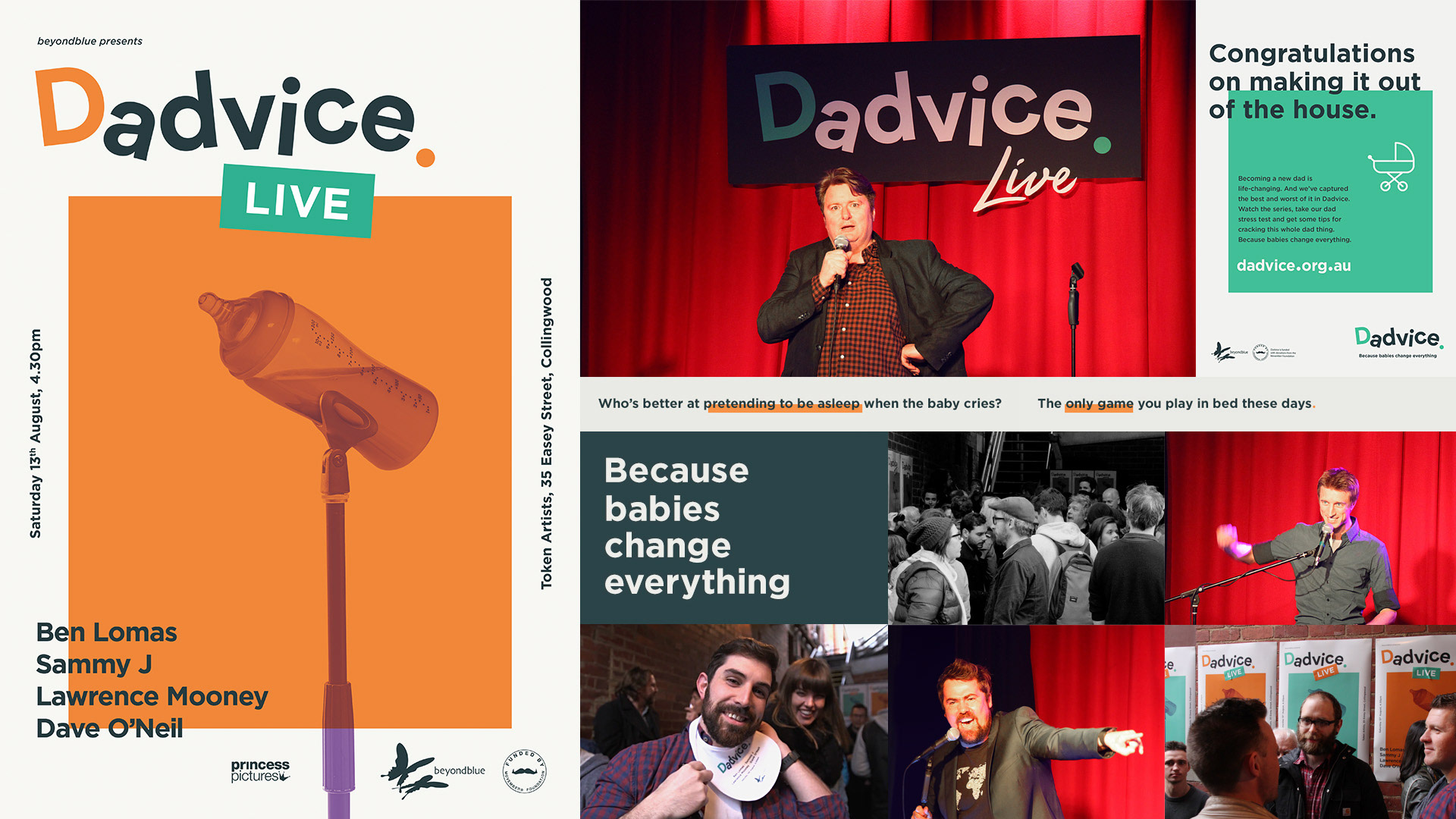 Research by beyondblue revealed an alarming number of new dads suffer from unhealthy levels of stress that can have devastating consequences for families. It was time to let them know they're not alone, and give them ways to cope. Enter Dadvice, the online reality TV show for new dads. Dadvice is a four-part, long format web series following twelve brave new dads on their journey into parenthood - via video diaries and round table chats - charting the highs and lows of becoming a new dad.
By seeing real dads talk about their fears and experiences, we encouraged new dads to share their own. Comedy was also leveraged to discuss some pretty challenging subjects, giving dads ways to understand, and cope with, the stresses of becoming a new father. Dads were targeted with a social campaign at times when they'd need it most - in the middle of the night.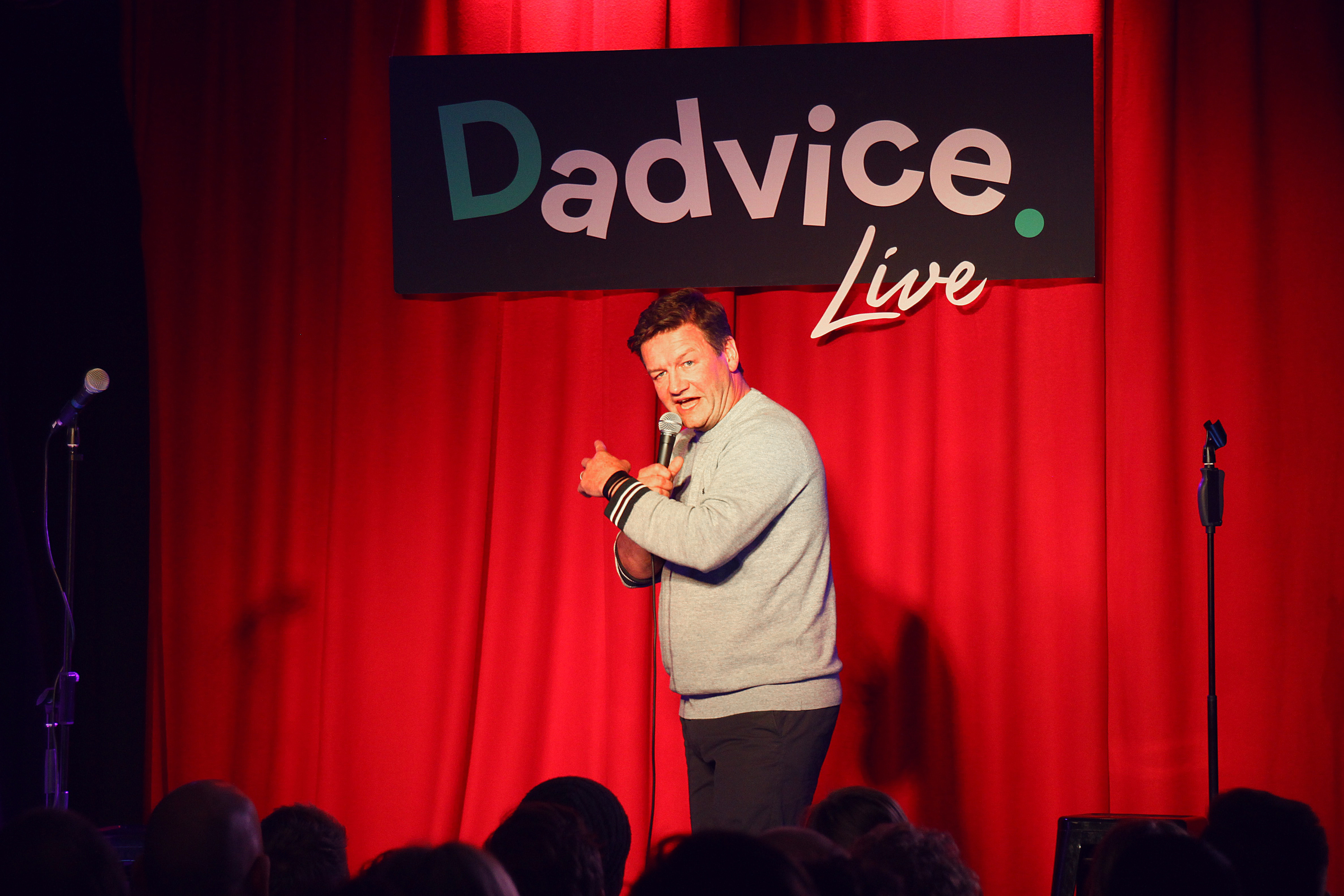 Dadvice hit the road with live comedy, bringing dads together and encouraging them to talk more openly about their stress.