In November 2017, Australians watched in horror as the refugee crisis on Manus Island escalated into a humanitarian disaster. And we were getting our reports via firsthand accounts from the refugees themselves on social media.
Wanting to help, I created the Freedom Calendar project to preserve and share their profound messages and raise funds.  The 2018 calendar featured 20 artworks from Australian artists created in response to tweets from the men on Manus Island.​​​​​​​ All tweets were published in November, 2017. All the artworks were created in November 2017.
The calendar went from concept to market in a matter of weeks. It was launched with a grass roots street and social media campaign and raised $10,000 for the Asylum Seeker Resource Centre.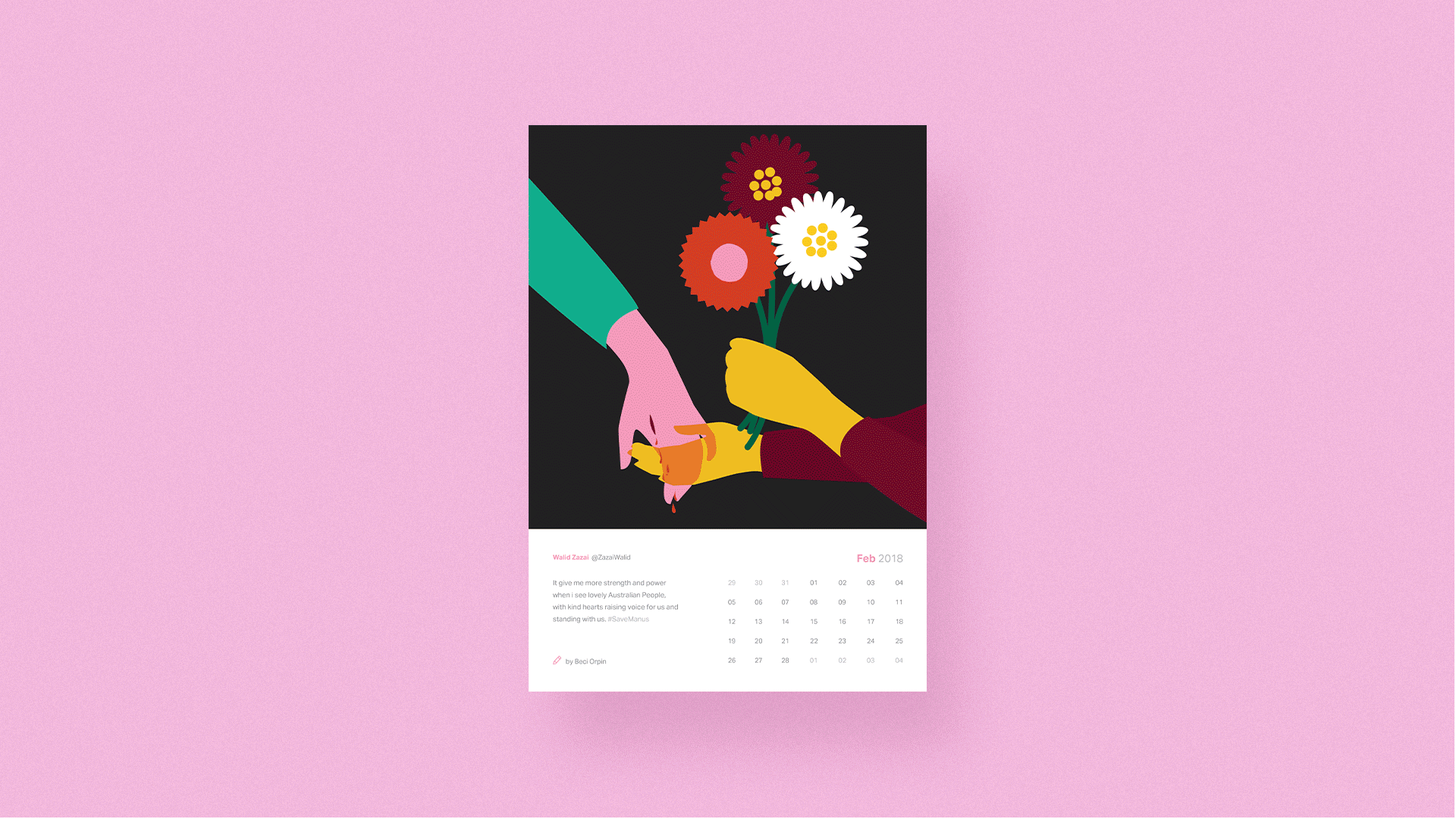 Despite every effort being made to silence refugees in offshore detention, the calendar took their voices into homes across the world and highlighted their messages in an engaging social media campaign. The print run sold out in about three weeks, with orders coming in from the UK, US... and Manus Island itself. We were able to send calendars to the refugees so they could see how their voices were being amplified.